fire and smoke restoration
New York's Leading Fire Damage Restoration Company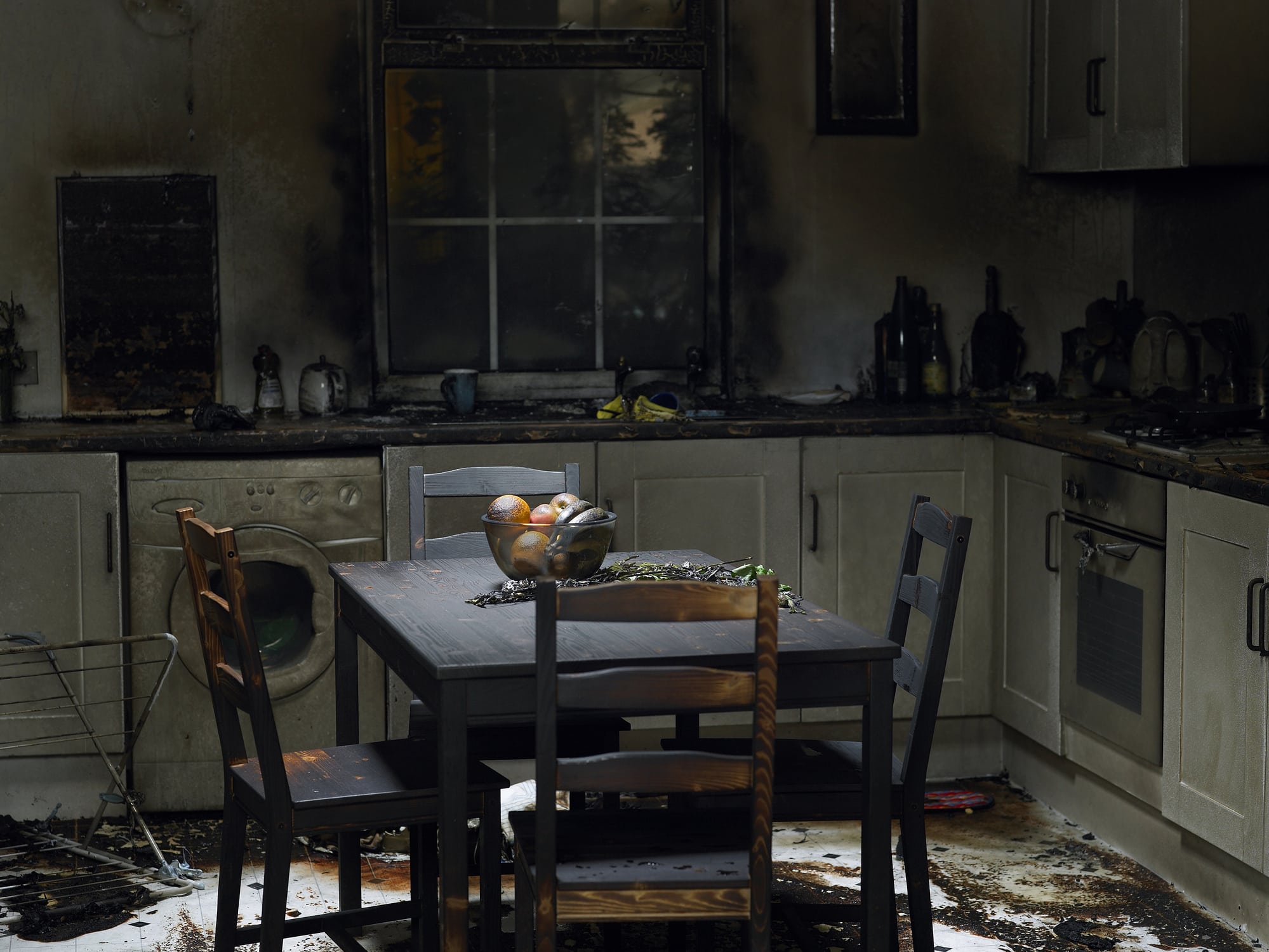 Helping People recover quickly and painlessly from fire damage

When your home goes through fire, our New York fire damage restoration team can help you stop further damage to your property, savage your valuable belongings, clean up the mess, and restore your property to its pre-loss condition.
Are you searching for fire damage restoration companies in New York now? Stop your search and call 212-206-1300 today to get the clean-up and restoration started.
Full-service fire damage restoration contractors
When a fire incident occurs, putting off the fire is only half the battle. Hot flames, black soot, and various complex chemical reactions from the fire can continue ravaging your belongings if you don't kickstart the clean-up process immediately. Your valuable items can go from cleanable to unrecoverable within a few days if you leave them unattended.
At NYTDR, our licensed, certified, and highly skilled technicians have dealt with several fire damage incidents and understand how to effectively rid your space of any danger that can cause further damage to your property or family's health. We offer a one-stop fire damage restoration service that includes a detailed inspection of your property, insurance claim management, smoke clean up, and complete restoration of your home or commercial space.
Our fire damage restoration team can help you with:
When you contact us, the first thing we do is perform a detailed assessment of your property. This includes determining the extent of the damage caused by fire, smoke, soot, and even the water used to extinguish the fire. Once done, we will give you a quote for FREE and explain our terms.
Insurance claim management
 Once we have an agreement, our technicians will evaluate the damage to your belongings and the cost of restoring them to their pristine condition. Then, we help you process the paperwork, ensuring we maximize your insurance claims, so you don't have to pay a penny from your pocket for the restoration project. In addition, our technicians are highly experienced; you won't have to worry about mistakes that can cause denials or delays when you work with us.
If we feel your home is at risk of vandals, rain, or other elements, we will provide board-up services to protect it and all your belongings. This way, we help our clients keep others out of their property while keeping their homes safe.
Smoke, soot, and odor clean up
Our specialists utilize cutting-edge techniques, first-rate equipment, and green-safe cleaning products to rid your home of smoke, soot, or odor. We'll clean up every salvageable item in your home, including your furniture, electronics, antiques, floorings, textiles, and more. Then we sanitize your home and purify your air using eco-friendly antimicrobial products to prevent mold growth and return things to normalcy.
 Once we complete the cleaning, our specialists will start repairing and restoring your home or commercial space to its pre-fire state. As your fire damage restoration company, we can take care of everything, from repairing damaged kitchen floors, refurbishing electronics, and repainting walls to living room remodeling. Our specialists have the expertise and experience to handle all kinds of fire restoration projects.
Call us for expert fire damage restoration today
When your home or business goes through fire, waiting a little longer before starting the restoration process can be costly! Contact NYTDR right away to get your property back to its pre-loss condition quickly. Our New York restoration specialists can't wait to help you get your life and property back to normal.
Talk to your insurance restoration expert!
Let's help restore your damaged New York home or commercial property to its pristine condition. Contact our restoration specialists today to get started.

Complete Insurance Claim Management
Fire & Water Damage ‧ Mold Remediation ‧ Asbestos & Lead ‧ All Abatement ‧ Total Renovation.