Mold Remediation
Your top-rated, local mold removal company
Fast, affordable, and effective mold remediation solutions

Have you seen mold in your New York home, or are you just worried that you might have them in your building? Mold can cause serious health problems to your loved ones, break down your building materials, and cause unrepairable structural damage to your property if left untreated. Sound scary? Don't fret! Our team of New York mold removal specialists can help.
NYTDR offers comprehensive and fast mold removal and remediation solutions that help residents and businesses in Manhattan and surrounding areas in New York City treat and address their mold issues, remove the mold safely and prevent future growth on their property.
Unlike some other mold remediation companies, our specialists don't treat molds that are visible on your surfaces only. Instead, we use high-tech equipment to scout for mold lurking beneath your property's surfaces, identify and resolve the cause of the problem, and ensure all the mold issues in your home or commercial space are fully addressed.
NYTDR WILL REMOVE YOUR MOLD ASAP
Signs that you may have mold in your home
Sometimes mold infestations are obvious and easy to spot. Other times, you may not see or smell them until they start triggering health issues or causing damage to your property's finishes, furnishing, and more. If you are in doubt about whether you have mold in your home, here are some early signs to look out for:
Stale or musty odor coming from a specific area of your home.
Excess moisture on your windows, pipes, or other areas in your building.
Previous flood or water buildup in your home.
Black spots or fur on your walls.
Reoccurring asthma flare-ups or allergic reactions like coughing, running nose, etc.
Have you noticed any of the above signs in your home? If yes, you should call for a professional mold inspection and remediation service right away.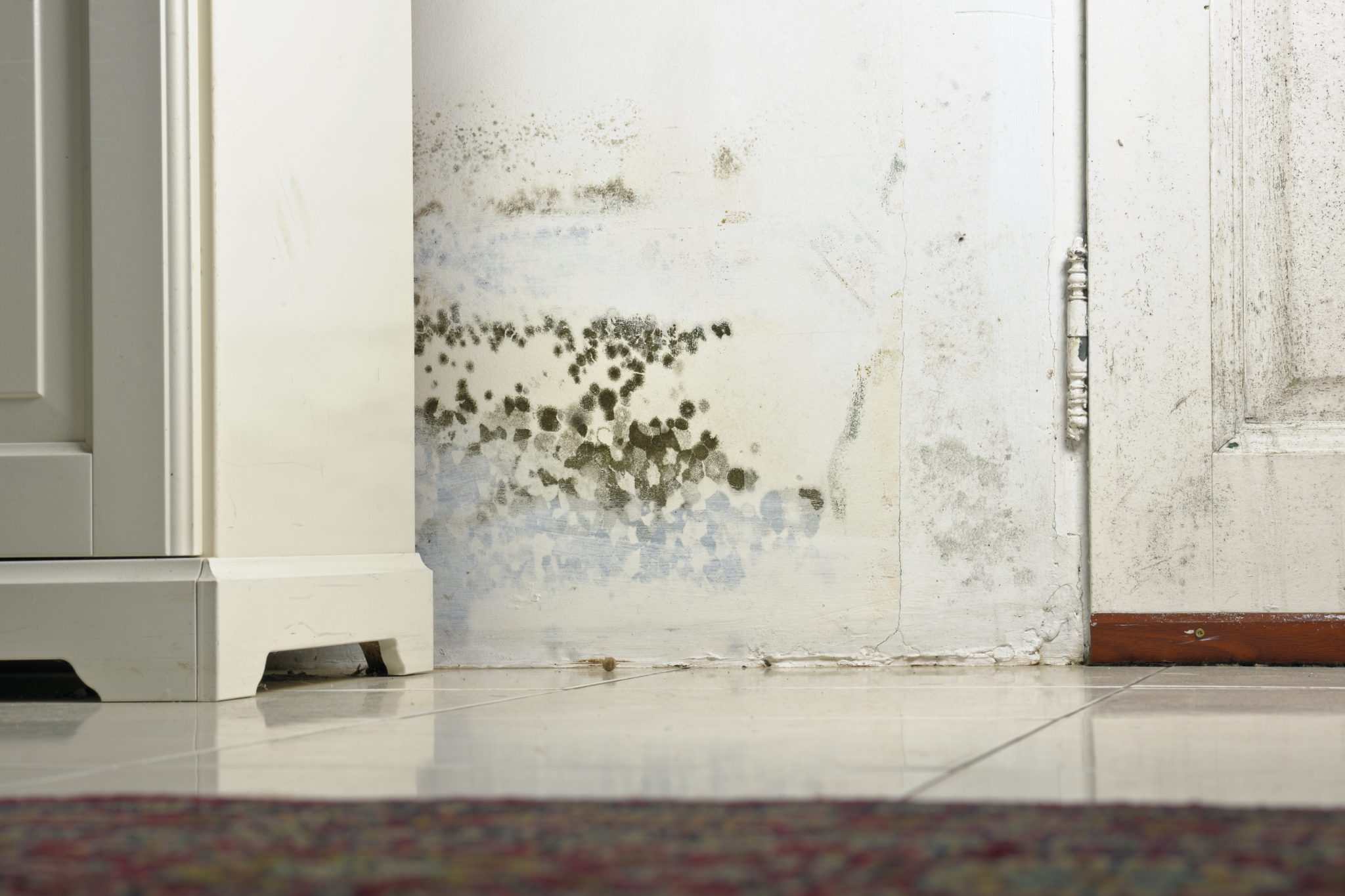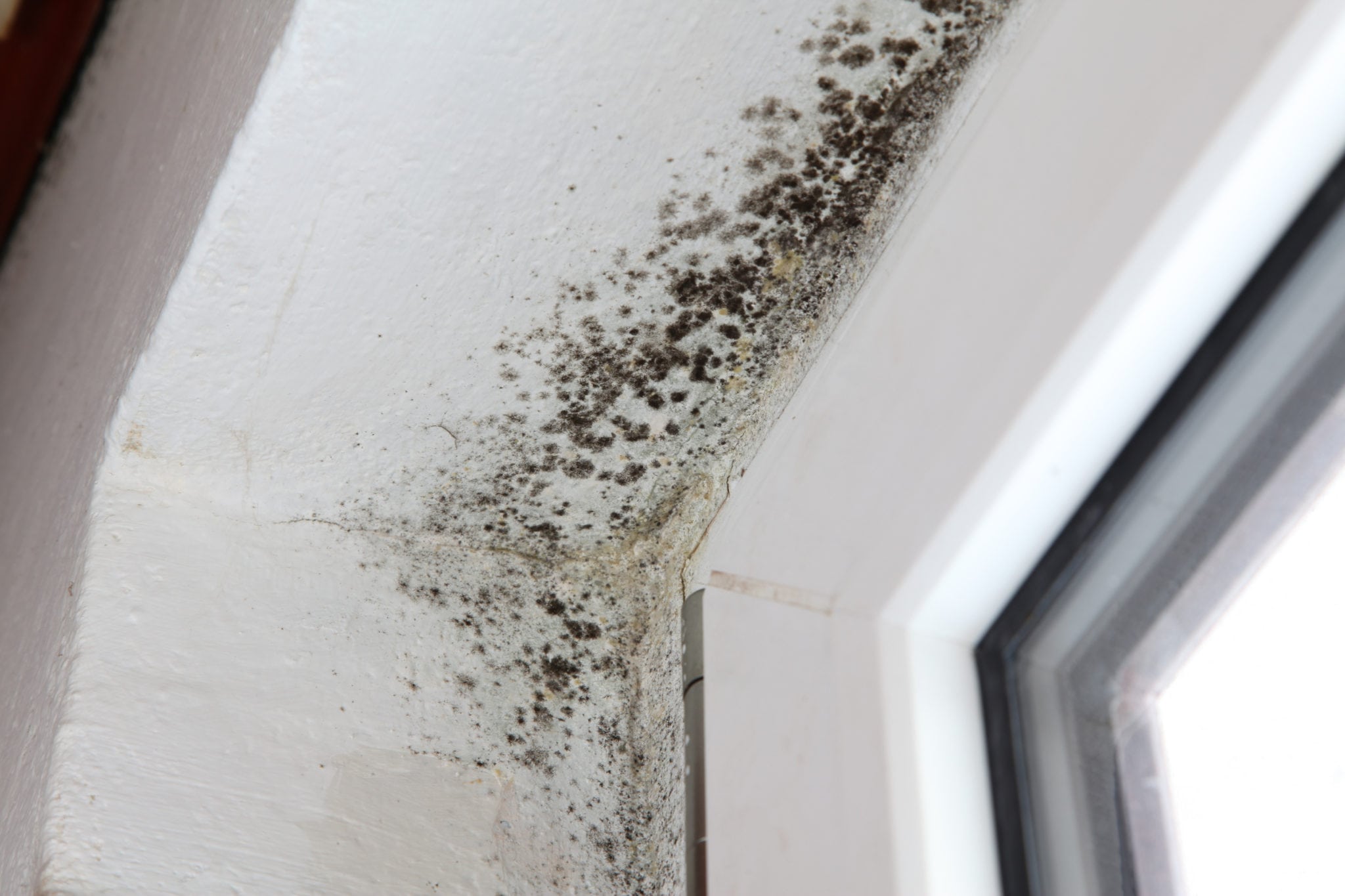 Why you need a professional mold remediation company
DIY mold remediation solutions are not always recommended because of the potential hazard mold can cause if not effectively treated. Most times, the mold you see on your surfaces isn't the end of the problem. The bigger issue is often where the mold started. If you clean only the surfaces and don't identify the source of the problem, mold will continue to grow and spread in your home.
At NYTDR, we have years of experience removing mold safely from homes and commercial spaces in New York. Our specialists are trained to quickly identify the source of the problem, remove the mold and any damaged items, and restore your space to its original condition. Our EPA and CDC-approved industrial-strength cleaning products are also more effective than household cleaning agents, which sometimes do not completely kill all the mold spores.
Got mold in your home? Save time and protect your property and family's health by calling us now. We can't wait to make your home mold-free.
NYTDR WILL REMOVE YOUR MOLD ASAP
Our mold removal and remediation process
Identification of the source of mold
We start our mold removal process by finding all the areas affected by mold in your property and identifying the source of the problem. We also perform a detailed inspection of your building, including its structure, to assess the extent of the damage. After this, we will provide a quote for the remediation project and walk you through our terms.
Once we have an agreement, our professional in-home insurance professional will evaluate the damage to your property and the cost of mold remediation and send the estimate to your insurance company. We will handle all the paperwork and ensure you get the maximum claim for your project.
Our removal specialists will use industry-best techniques and equipment to capture mold and remove mold spores from your home. Then, we'll clean and sanitize your space and remove damaged items that can't be recovered. Further, our experts always follow IICRC guidelines, so you are sure you are safe when you work with us.
 After cleaning, we carry out repairs and restore your home to the condition it was before the damage. Our services will leave your home mold free and more beautiful.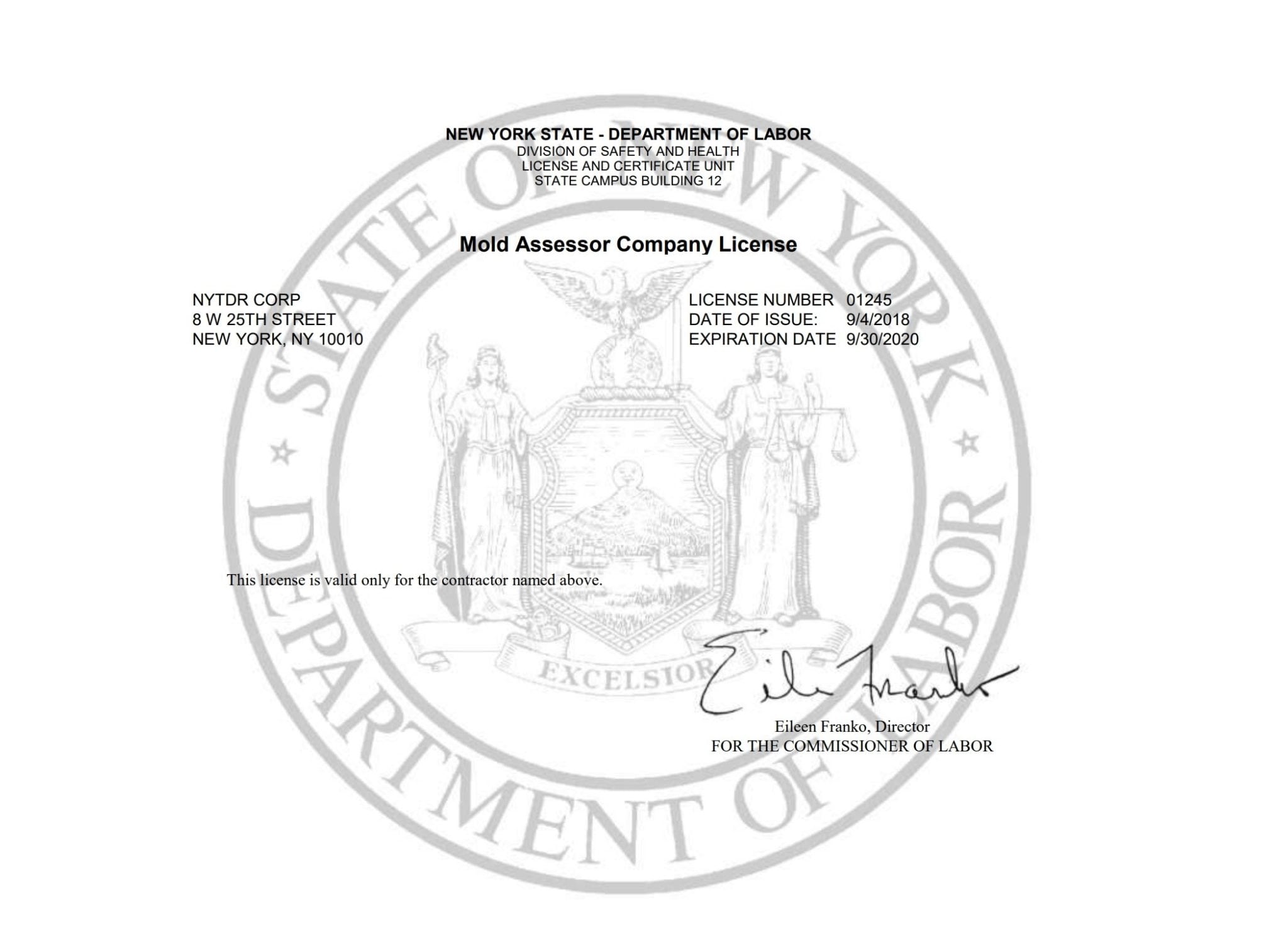 Talk to a mold removal specialist in New York
Do you need help getting rid of mold in your home or want to learn more about our processes and services? Please contact us today! We will be happy to hear from you.
Talk to your insurance restoration expert!
Let's help restore your damaged New York home or commercial property to its pristine condition. Contact our restoration specialists today to get started.

Complete Insurance Claim Management
Fire & Water Damage ‧ Mold Remediation ‧ Asbestos & Lead ‧ All Abatement ‧ Total Renovation.